Welcome to Better Beauty by Nydia the premier facial skin spa in the heart of Woodway Texas created to bring you the best of science & nature with our selection of professional skincare and holistic esthetic services.
We love helping women feel and look beautiful. Our goal is to give you skin results with an unforgettable beauty experience every time you visit.
We look forward to meeting YOU and more importantly, look forward to earning YOUR business and helping you achieve and maintain beautiful skin.
~ Peace, Love, & Beauty
We are proud Sorella Apothecary partner and a distributor in Waco, Texas. Sorella Apothecary is a botanically based, professional skin care line that balances the best of both science and nature. It combines natural, old-world philosophies and a dose of modern day science to create products that will bring balance back to the skin while also building it up and providing nourishment.
We believe that perfectly balanced skin is glowing, healthy skin.
Hi, I'm excited you're here! My name is Nydia, it's like Lydia but with a "N" and I'm the one you'll find behind the treatment chair. Raised in Memphis, Tennessee, but I came to Texas as soon as I could. I started my career in the beauty industry in 2003 working for a well known department store make up counter. Life took me on a lot of little detours in those years and after working in different office settings and only doing beauty on the side I decided to make my passion a long term career and completed cosmetology in esthetics school the summer of 2013. I have over 10 years experience and have cared for hundreds of faces. 
My specialties are corrective facial skin care, lash lifts, and brow shaping. I am professionally certified in anti-aging treatments, lash lifts, customized brow tinting, waxing services, dermaplaning, microdermabrasion, hydrodermabrasion, oxygen-infusion, at-home maintenance systems, and more.
As an esthetician and beauty practitioner, I aim to make clients feel and look like the best version of themselves.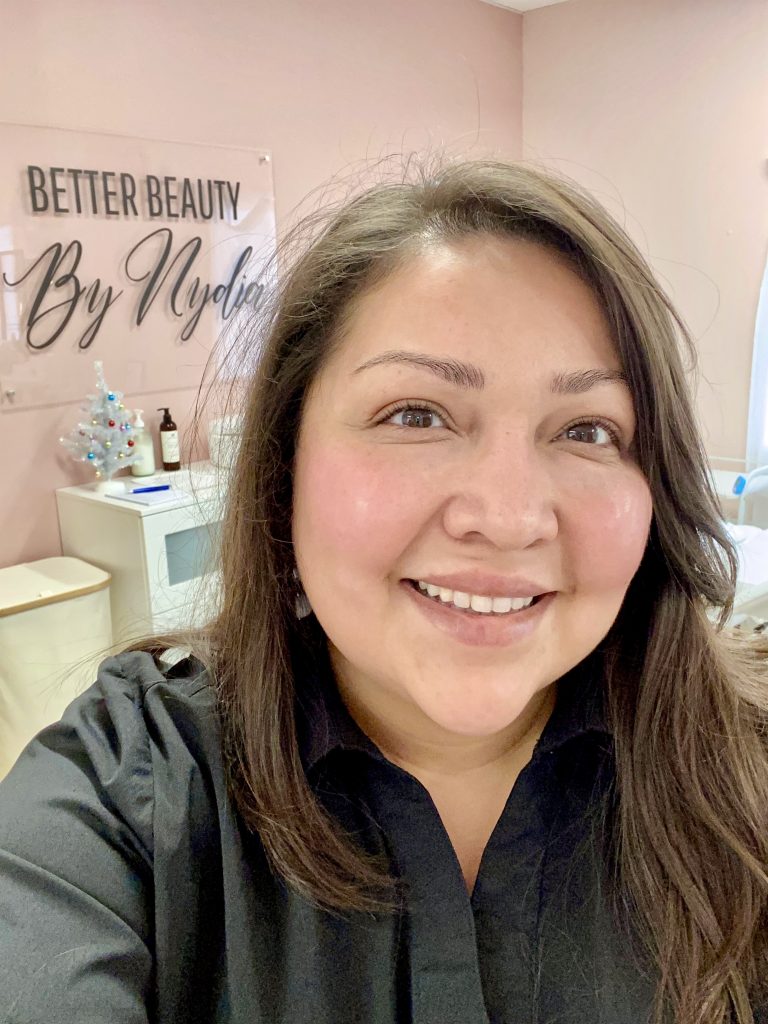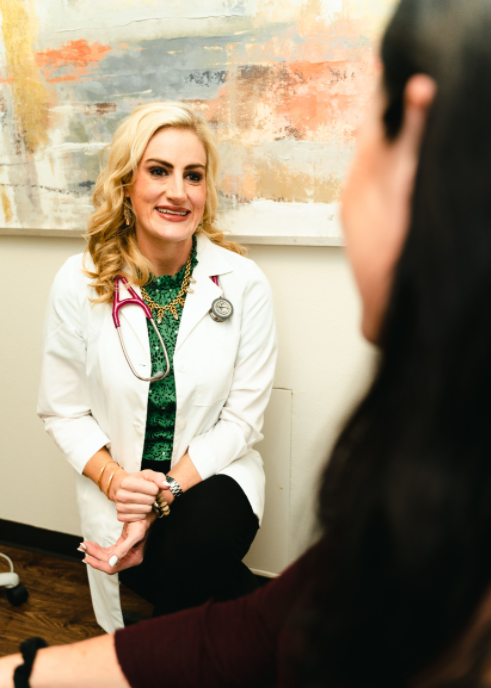 Elizabeth Story, MD grew up in Waco and graduated from Vanguard High School, then went on to college at Wake Forest University. She moved back to Texas to go to medical school and graduated with honors from Texas A&M Health Science center. Initially she began training in Radiology but decided she wanted to take care of patients directly so she chose Family Medicine. She completed her training at John Peter Smith Hospital in Fort Worth. Recently she joined Dr. James Bohnsack in his concierge style practice in southwest Fort Worth. There she is a primary care physician and also enjoys helping patients with their aesthetic needs with services such as Botox and Juvederm. 
Nydia Leyva has a strict 48 hour cancellation policy. Failure to cancel or changing your scheduled services with less than 48 hours notice, or failure to show completely will result in fees.
Join The Newsletter & Follow Us On Social Media!