An eyelash lift is a perfect option for anyone interested in beautifully curled lashes without the effort, with an eyelash lift, you'll wake up every morning with perfectly curled lashes for up to eight weeks.
WHAT EXACTLY IS A LASH LIFT?
An eyelash lift takes your straight lashes and transforms them into a lasting curl for up to eight weeks! At Better Beauty, our expert stylist uses silicone lifting rods or shields to achieve the perfect, safe custom curl for your natural lashes. We'll help you pick the curl that best compliments your eye shape and other facial features. We then use a gentle adhesive to adhere your lashes to the rod and set the curl in place. It's like a perm for your lashes. The entire process takes less than an hour!
Lash lifts are commonly paired with eyelash tinting—known as a lift and tint.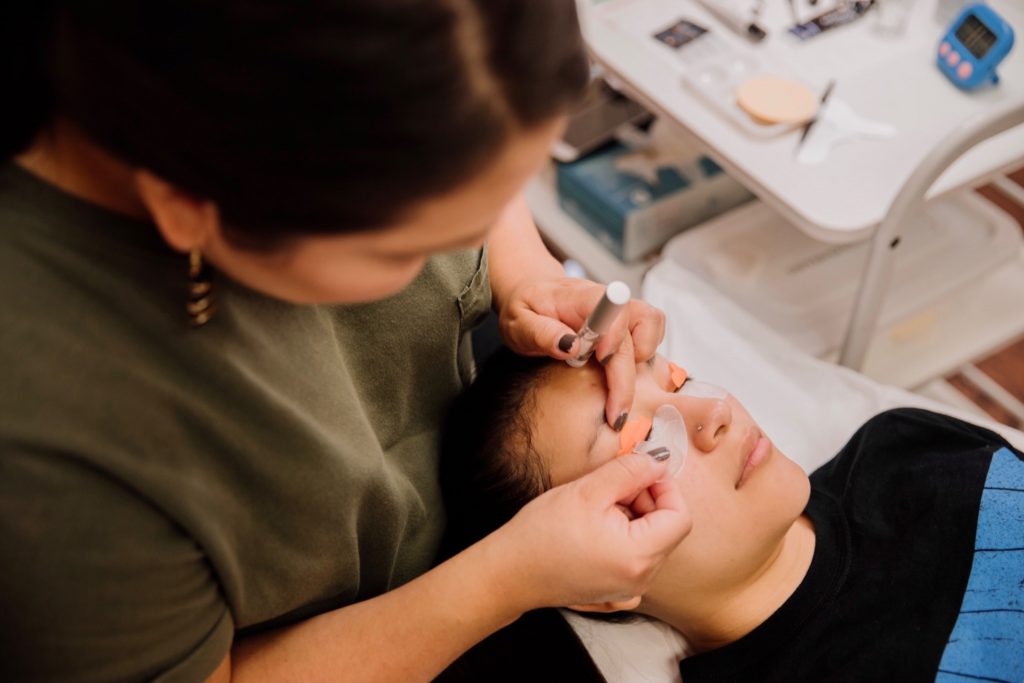 A lift and tint is a lash lift followed by eyelash tinting. Why combine them? It'll marry the eyelash lift you love with a dark and beautiful color to make your eyes really pop!
EYELASH LIFT = MINIMAL-MAINTENANCE
Lash & Brow InToxxification Aftercare Serum is the perfect aftercare serum that provides the nourishment they need to ensure the health of every client's lashes.
This deep conditioner is enriched with nourishing, beneficial ingredients including Panthenol, Hyaluronic Acid, Marshmallow Extract, Aloe Vera, Hydrolyzed Silk, Rosemary, Camomile, Arnica Montana, Keratin, Biotin and Apricot Extracts. It is vegan and cruelty free.
Made in the UK

7ml Bottle

Easy to Apply
Is a keratin treatment that curls your natural lashes up. Leaving them appearing longer! Lasts 6 to 8 weeks. ( tint Not included, add on for $10 )

$85.00 · 1 Hour

Have a big event or photo shoot coming up? Let me make you ready for the camera, while still looking like YOU!

$85.00 · 1 hour
This lesson is ideal for women looking to revamp their beauty routine or brush up on their makeup skills. I'll incorporate your own products and teach you to use what you have quickly and efficiently. If you don't have what you need to look like the best version of yourself, I'll provide a shopping list after the lesson.

$95.00 · 1 hour 15 minutes
Get your girls together and be prepared to learn ALL THE THINGS! Nydia teaches on one person from the group, while the others gather round and watch, learn, take notes, have a bevy..or two. Best girls night idea, we always have fun!

Minimum of 5 people to book a party · $75 per person
It's like a perm for your lashes. The entire process takes less than an hour!
Join The Newsletter & Follow Us On Social Media!